Birds of a feather flock together
Wizarding
REALM
AU Harry Potter | Winter 2018

House Points
G:
434
H:
448
R:
654
S:
339
Otm's
i dwell in possibility
, ribbity
Awards:
2
Dec 30 2016, 12:10 AM
LINK
A club room seemed suitable for a meeting between club-goers, or at least, conventionally so. In reality, Coralie had simply not wanted to move around too much because her back was sore from being hunched over a canvas all day, and so had just informed Monsieur Donati to meet her where she had already settled.
Where she currently was happened to be the last room on the right-hand side of the hallway which contained several club rooms -- which were mostly re-purposed ballrooms from when the castle still regularly held formal dances. Nowadays, the formal dance scene of Hogwarts seemed to be limited to the holidays, such as Halloween or Yuletide, which was very unfortunate, since Coralie loved dancing. The good thing was that this particular club room was a very small, kind of private room that was probably meant for couples to privately engage in amorous affairs. There were no windows, just a chandelier that fizzled sometimes, and her art supplies. There was also a volume of Oscar Wilde's plays that she was partially pretending to read and partially authentically reading, which added a measure of atmosphere to the room.
What Coralie knew about Monsieur Donati, who had an auspicious given name, was that he was fond of sending her archaic
May I See You Home?
cards that she'd only shown to Séraphine and Antoine, and that he went by the penname of "Rivilliam Wordsmith," a name that was not only awful but also quite tasteless. Coralie hoped that Monsieur Donati would demonstrate a higher level of existence in person. Ozi seemed to think his poetry was fairly entertaining, and Coralie valued Ozi's opinion almost as much as she did Antoine's, so she was at least optimistic. At the moment, she stretched her arms behind her shoulders and yawned, and then dampened a cloth to wipe the scattered streaks of paint from the surface of the table she worked at. It would be easier to do it with magic, but magic would never be as diligent or tender as the press of her own hand, and it looked like the table was coming to the end of its life anyway, with the amount of badly done repair charms it had suffered through the years. Next to her, her canvas held a shakily drying rendition of an old piano, a spirit drenched in green seawater, and a lighthouse beaming silver through the mist. It kind of looked like Omaha Beach. It also kind of looked like what she currently felt. It looked like a certain kind of haunted anticipation.
"So," Coralie spoke, when the door opened. "Bonsoir."
She gave herself a moment.
And then she looked up.
@River Donati
/
Clothesss
Emily Dickinson, "I dwell in Possibility"
Jan 2 2017, 03:34 PM
LINK
Soon the new day breaks the dawn. Except today wasn't any ordinary day, it was the day of judgement, probably despair and perhaps a few haughty glares. Truth being told, there was a tidal wave ready to pounce on River; Either his fragile ego was going to be doused in a fine French beverage, or he was going to be hosting a slumber party with the fishes. Now, River knew the outcome he yearned for, but the charm of a woman had taken better men than him down under, even though he scarcely knew Miss Desoiseaux.
The words Coralie had penned in ink, had seeped deep into the open heart of River Donati. Her quill dipped in honey, and his heart the bee desperately trying to harvest more. Yet, the air of anticipation was not a fresh one. River hadn't felt so meek in many years, and without his trademark confidence, he was nothing but a watered down has been. Coralie couldn't see Rivilliam Wordsmith to; she had to see River Donati in all his glory. The sultry sonneteer would opt for the au natural approach tonight; she was going to see River and Rivilliam was going to be sent back to the 19th century.
There was something so delightfully Shakespearean about their meeting this evening. Two star-crossed lovers perhaps you could even say. The river wasn't sure if he should be his victorian dating cards along. Coralie surely had loved the dozen he'd sent previously.
As he neared the lover's retreat, he couldn't help but think a watered down version of himself may be even more alluring. The tall, dark and mysterious minstrel, and his petit chérie. An inner conflict was being fought between the black hole swallowing his confidence, and the River everyone knew and loved. What would Coralie think of him? He just wanted to impress her, and perhaps… who knew?
The handle of the club room was now within reaching distance, and two thoughts occurred: Should he just run away and leave a " may I see you" card? Or did he look a man worthy of her attention?
The proverbial clock had struck Showtime, and in River Donati went to his possible, maybe even probable demise.
Yet, as he entered the room, he felt a wave of relief hit him. Easel, Canvas, paint, a fizzling chandelier and a romantic low light. This is what the Wild River's lived in,
this was perfect.
"Buonasera," He uttered. " You wanted to see me?"
He paused before catching the painting in his line of sight. A splendid reproduction of a beach indeed. This had all the ingredients for a good evening, but with the two personalities in the room, the recipe would read disaster if he didn't behave.
@Coralie Desoiseaux
--------------------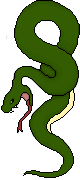 river donati • chaser
10 pocahontas
Awards:
2
Jan 6 2017, 12:22 AM
LINK
Coralie looked up to see a tall, dark, inscrutable figure in an exotic tiger print shirt.
Coralie looked back down.
"You are excused," she said, and turned back to her painting. River Donati. In the brief glance she had given him, she had seen many interesting things but not anything especially striking, aside from the shirt. "I wanted to see a poet." She was not disappointed. At least, she kept telling herself she was not disappointed; in reality, Coralie had pictured someone who looked like Antoine, but with longer hair and maybe a cravat. She had seen River Donati before -- undoubtedly, through the hallways, maybe in class if she attended -- but it felt more like seeing a painting come to life, disappointing and cracked, than having a poet materialize in front of her.
The exchanges they had on paper had felt more lively. Perhaps it was her fault for summoning him into such a dreary, private kind of room. Her fingers closed around a paintbrush again, sliding it from its holder and delicately against her painting. Then she slashed it through a mess of dark paint, dragging the night sky through the scene instead. The foggy white of the previous sky wasn't entirely covered, so specks of it shone through like stars, and Coralie thought momentarily about Ozi, how he pulled stars from his blood and wrote them into verse. She didn't mention Ozi, though, just kept flicking shadows into the picture.
"If you would like to convince me otherwise, however," Coralie spoke up when she was finished with an inky layer of the night sky, "you may try." She undid the tie in her hair, rolled her sleeves back down, and took a seat, waiting.
@River Donati
Jan 6 2017, 02:32 PM
LINK
This was not how it was supposed to go.
River didn't expect for her to declare undying love upon meeting, but it would have quelled some of his looming self-doubts. For Coralie's eyes were not those that had succumbed to love, it was those of a spoilt child who is displeased with her new plaything.
Surely there was something deeper within her, than just fresh paint and pretension. Well, there was simply no taking away the fact that she was as pretty as her prose. Unadulterated and raw, with a certain innate elegance, not dissimilar to watching a cheetah fully in stride. She looked like an artist, but what did an artist truly look like? An artist could be anything from the bad internet rappers he'd seen at home, or it could be someone as revered as Pablo Picasso.
Watching people paint was something River liked to admire. Perhaps it made him feel peaceful, or perhaps it was just sharing a passion you have with another. Coralie's hand was assured and controlled, at least to him.
Ozi's cackling face was taunting him. If Ozi could see him now, he would surely have died from laughter. River Donati was perhaps the biggest joke of all, and he didn't really possess much of punchline even.
Yet, despite her initial reluctance, she had given him a chance to prove himself. Okay... If felt rather like a jester pleasing a royal subject, but it was a chance -- if only but one percent.
And so our story begins.
"Mademoiselle Desoiseaux, you want to know who I am? What I represent? I represent the stroke of every brush, the dotting of ink by a quill. The tear in your eye as a character dies, or the glee in your heart as two lovers lock eyes. I am who I am, infinitely more and nothing less." River spoke in an impassioned display of master improvisation, or perhaps a poor rendition of slam poetry. It didn't matter because he made himself believe, and with that belief, he took it out of the room and without so much as a glance back at the object of his desire.
The real question was, would it work?
@Coralie Desoiseaux
--------------------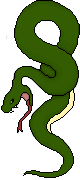 river donati • chaser
10 pocahontas
1 User(s) are reading this topic (1 Guests and 0 Anonymous Users)
0 Members: