izarding
izarding
Realm
Realm
It's summertime in Scotland; the weather has begun to clear, and the flowers are in full bloom! Now is a time for bonfires, stargazing and long nights spent with friends and family! Welcome to Wizarding Realm- an AU Harry Potter role play set in current day hogwarts!
House Points
108 Points
060 Points
096 Points
024 Points

How to Use Dice Rolls
, A General How-To and Sandbox
Mar 14 2014, 09:45 PM
Link
So, you've probably seen some funky dice rolls around the site, or have been asked to use dice rolls, and have been wondering, just how do I do this? Well, fear no more, staff is here to explain it to you!
Dice rolls are a feature that comes with the JCINK forums. It is essentially a random number generator that rolls an user-specified number of dice with a user-specified number of faces. The specific code used for dice rolls is [*roll][*/roll], minus the asterisks, which is in the same format as the other codes used around the forum. Between these two tags, you'll put in the information you need to roll your dice.
The equation for rolling dice is as followed: #d@+$
# is the number of dice you are rolling.
@ is the number of faces on the dice.
$ is any additional number you wish to add after the roll has been completed. This is an optional portion. If you do not need to add any numbers, you can leave it out.
d is the static part of this equation. It stands for dice, and you do not need to change it.
Altogether, the code for your roll should look like some variation of this, with the symbols replaced with numbers as needed:
So if I wanted to roll 2 dice with 6 sides, my code would look like this:
which would show up as this in my post:
Dice Roll: 2d6: 1+1 = 2
If I wanted to add 5 to this, I would change my code like this:
which would show up as this in my post:
Dice Roll: 2d6+5: 2+2+5 = 9
It's as simple as that! Professors will give specific instructions as to how dice should be rolled in their classes, as will Quidditch games.
Warning: the dice roll code will break if you edit your post, so do not edit your posts when you roll dice.
Please feel free to test out any and all dice rolls in this thread as a reply to this thread. We highly encourage you to test out how your dice rolls will look like in this thread before you post any official rolls elsewhere.
--------------------
42
TOMAS

FINDLAY
KEEPER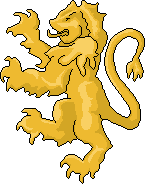 daddy birb is best
mimi is a potato
Jinx!
·
17
·
7th
·
Guild
· ·
Jun 9 2014, 10:17 AM
Link
TESTING FIRST WOOOO. 1-2 means that I will write a reply to transfig class first, 3-4 means I will write Kai's reply first!

<span style="border:red solid 3px;"> Dice Roll: 1d4: 1 = 1</span>
--------------------
14
LYSANDER

PRIDEUX
BEATER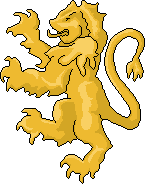 Mar 7 2015, 07:29 PM
Link
TESTING BROKEN ROLLS:

<span style="border:red solid 3px;"> Dice Roll: 1d100: 89 = 89</span>
--------------------
42
TOMAS

FINDLAY
KEEPER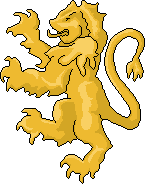 daddy birb is best
mimi is a potato
Mar 22 2015, 08:05 AM
Link
Aze
·
11
·
Year 1
· · ·
5'5" / 165 cm
Sep 25 2017, 08:13 AM
Link
Because I'm curious...

Invalid number of rolls - Maximum: 50
0 User(s) are reading this topic (0 Guests and 0 Anonymous Users)
0 Members: